Thoughts on The Metropolitan Museum of Art's exhibition Rei Kawakubo / Comme des Garçons: Art of the In-Between
The Metropolitan Museum of Art is situated on the east edge of New York's Central Park. Rei Kawakubo / Comme des Garçons: Art of the In-Between opened here on May 4, surrounded by the spring greenery. Rei Kawakubo joins Yves Saint Laurent as one of the only two living fashion designers to be honored by a solo exhibition at The Met.
By Takuro Ogasawara
"Kawakubo is not keen on having her work likened to art"
Imperfect beauty
The venue is a white space that seems to have encapsulated the secrets of the clothes.They range from a 1982 black sweater with holes, to garments from the 2017-18 A/W collection, "The Future of Silhouette." For the exhibition, the collections are categorized into nine themes. Instead of displaying past collections arranged on a time line, this themed approach gives a new sense of the unique position that Rei Kawakubo has managed to attain in the history of fashion.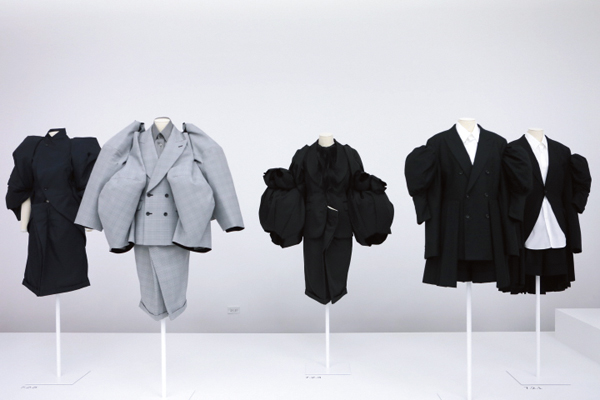 Displayed in a large space in the center of the venue is the 1997 "Body Meets Dress—Dress Meets Body" collection that questioned the world's criteria for beauty and the relationship between clothes and bodies. When Kawakubo first showed these distorted and skewed "lumps and bumps" dresses, they started a fierce debate over new standards for beauty and aesthetics. Looking back at the dresses now, it is easy to accept them, along with the upbeat pastel checks.
Consistently creating new fashion concepts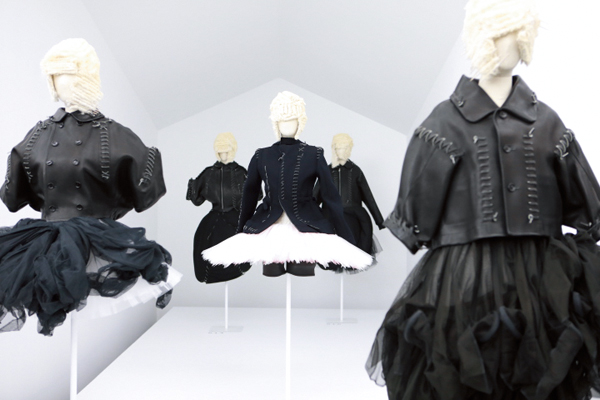 Kawakubo's voluminous black dresses and tops of the early 1980s combined the simple textures of cotton or linen with amorphous forms. And although the clothes were painstakingly produced, the designs made them look as though the production work had been abandoned partway through. Those imperfect forms possessed a certain something, giving the garments a new strength that you can still feel today. In contrast to the three-dimensional composition that was the basis for Western fashion, her 2012-13 A/W "2 Dimensions" collection explored what could be produced using a flat composition. And the theme for the 18th-Century Punk" 2016–17 A/W collection was to introduce punk to classic forms of the 18th century. In each case, contrasting values are brought together with traditional values, consistently creating something new.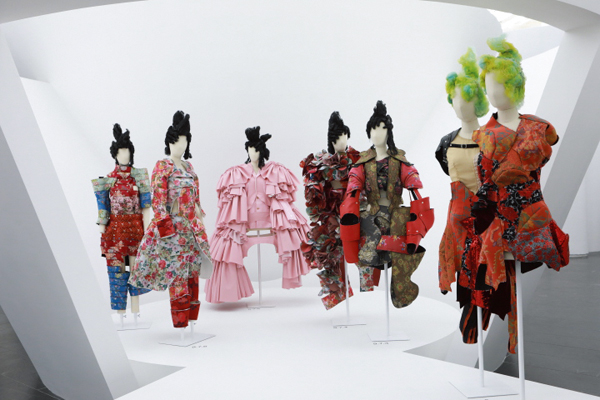 The imperfect beauty that has been painstakingly created and then abandoned, the abstract amorphous forms, the surmounting of femininity and masculinity gender differences, the attempts to design objects for the body, and the attempts to address traditional notions of beauty are all included here. Her methods varied greatly, but rather than being dependent only on techniques, the essence of Kawakubo's designs can be found in the way that she has created new concepts. There are many designers who can start from One, taking an idea and producing ten designs from it, but there are very few creators who can start from Zero and produce One. Kawakubo is one of those rare designers who can go from Zero to a massive One, as demonstrated by her completely new concepts for clothes.
Kawakubo is not keen on having her work likened to art. She insists that rather than art, she is creating fashion and clothes. Nevertheless, virtually all the designers who came before Kawakubo remained bound by Western traditions and preconceived notions of femininity, seeking new forms of beauty within those strictures. In contrast, Kawakubo has actually transformed the concept of femininity, and brought new elements into the relationships between clothes and women's bodies. She may not like her creations being called art, but they definitely have something in them that is shared with art. That "something" may well be the "Art of the In-Between," located between art and fashion.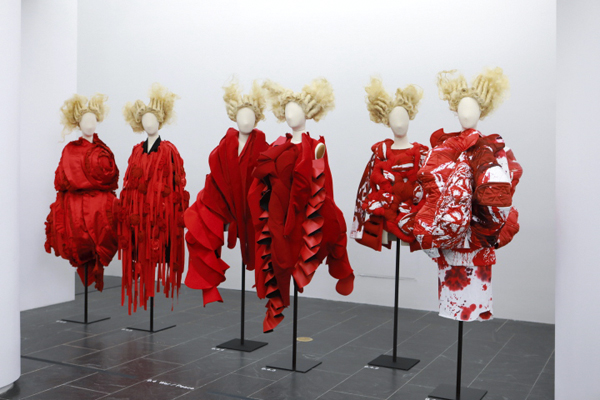 Of course, when her designs were first presented, the Western media, which until that point had faithfully espoused the traditional value systems for clothing, was initially unable to appreciate Kawakubo's new concepts, and reacted negatively. Nonetheless, Kawakubo's achievement in the world of fashion is now clear. Since she appeared on the scene, the number of other designers who have produced a new concept is minimal. Perhaps Martin Margiela could be included in that category, but Margiela would not have succeeded if it were not for the existence of Rei Kawakubo.
Seeking change rather than settling down
One of the reasons that Kawakubo stands out so much from designers in the past is that she has never made any of her creations into her standard. She has consistently started again from Zero, producing a new One every season, and continually experimenting in order to produce something that has never been seen before. Rather than locking "Rei Kawakubo design" into a form that emulates one of her past creations, she deliberately keeps changing, constantly seeking new values. From the perspective of fashion design as part of apparel sales, that is amazing. Establishing a style and maintaining it is a much simpler way of doing business. Continually starting from Zero and creating something new twice a year is no easy task.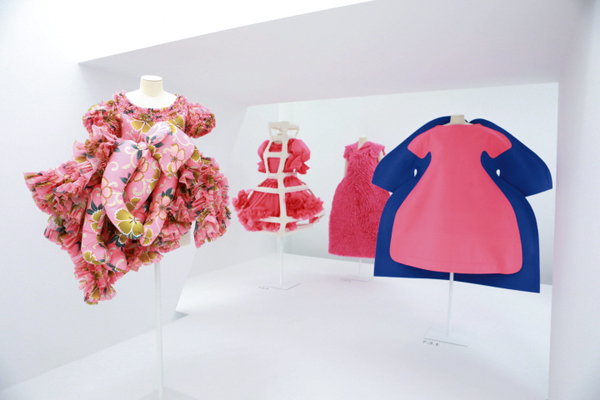 Looking back at this exhibition, you realize that a substantial proportion of the exhibits are from recent collections such as 2014-15 A/W "MONSTER," 2015-16 A/W "Ceremony of Separation," and 2016 S/S "Blue Witch." There are also exhibits such as one from the "Lilith" collection that caused a shock back in 1992, but the sheer power of the collections in recent seasons is clear. That is because Kawakubo is constantly trying to outdo her earlier creations. Rather than settling down and taking advantage of areas of design that she had already developed, she is always trying to go further. That is surely what makes her recent collections so exciting.
Even though she has been honored by a monograph show at The Met, an award that will go down in the history of fashion design, Kawakubo will surely keep looking forward. In another half year, I expect to see her working flat out on creating yet another a new form of beauty, and saying, "clothes are for wearing, not for showing in art museums."