Amazon Japan has been the title sponsor of Tokyo Fashion Week (TFW) since the 2017 Spring-Summer Collection. In addition to the main collections and events sponsored by the Japan Fashion Week Organization (JFWO), the schedule includes the AT TOKYO program funded and planned by Amazon Japan, which has become one of the Tokyo Collection's attraction. So far, AT TOKYO has showcased original Tokyo-only shows of collections from Tokyo designer brands that have expanded overseas, such as sacai, UNDERCOVER, TOGA and ANREALAGE.
2019 Spring-Summer Collection Topics
At the 2019 Spring-Summer Week held in October 2018, the organizers launched a new type of collaborative event combining art with music; the aim is to hold an open fashion week that all participants can freely enjoy.
The JWFO hosted the FUZZNATION event fusing music and fashion. It was held over two days at a live house in Shibuya, and featured the TFW music ambassador and rising female Japanese pop and R&B singer songwriter iri
One of the AT TOKYO programs at the art event was the SKOLOCT exhibition of graphic artwork by the designer Tsuyoshi Nakano, who has been leading the Ura-Harajuku (back streets of Harajuku) street culture. It featured over 50 works on display and for sale that expressively depict the Harajuku-born character SKOLOCT. Limited edition collaborative t-shirts were also on sale at the event.
In November 2018, the JFWO also held a Fashion Forum as a new initiative. It targeted students that are interested in fashion and people already working in the industry, and aimed to provide them with an opportunity to learn about the fashion industry by sharing information on a variety of relevant issues spanning the business itself to registering trademarks and other legal affairs.
Lecturers included Hirofumi Kurino, Senior Adviser for Creative Direction at United Arrows Ltd., who talked about "the key points in business that designers and brands must work on strengthening, and creating business opportunities in overseas markets." Three other presenters discussed the legal knowledge brands need to have, and about key opinion leaders (KOL) and other relevant topics. There was also time set aside for the speakers and audience to freely exchange their opinions and ideas.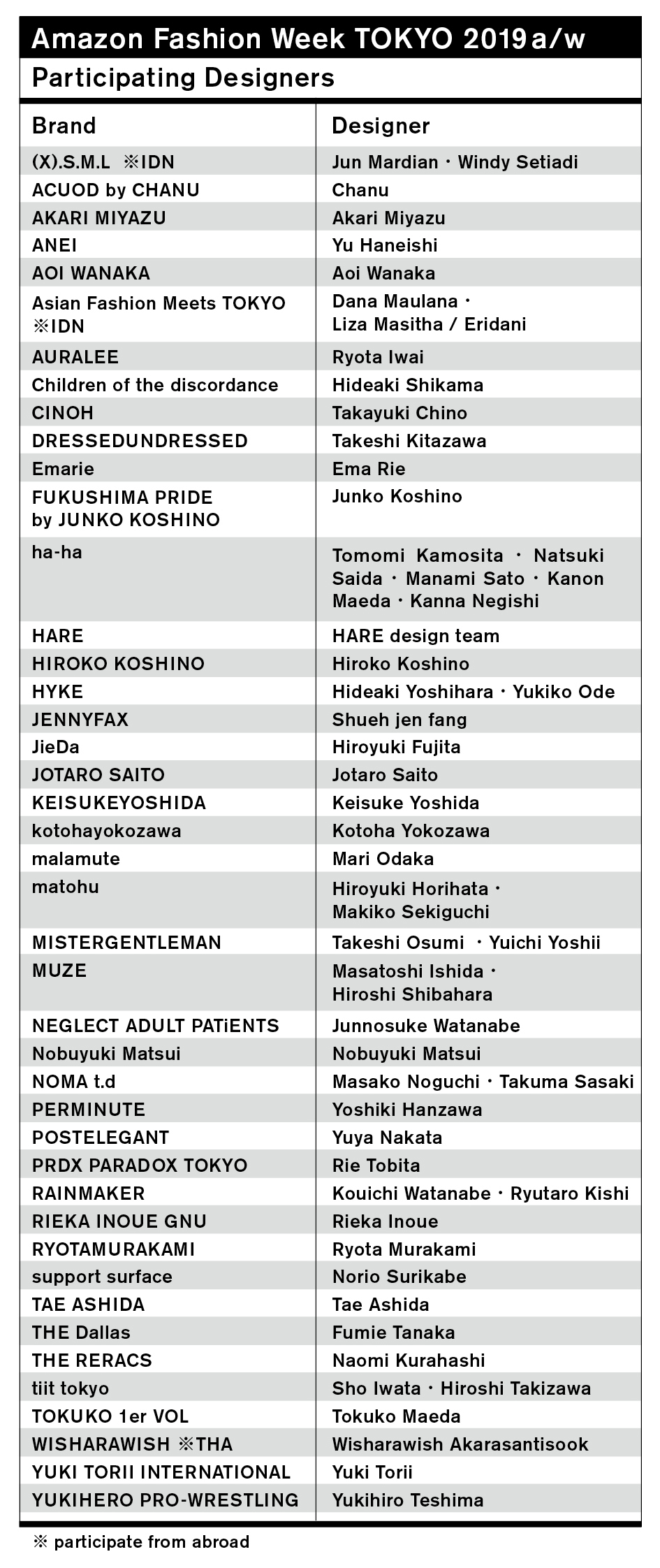 Other news from the 2019 Spring-Summer Tokyo Collection
■ Hiroshi Fujiwara's collaborative Thunderbolt Project featuring FRAGMENT and Pokemon was also unveiled at TFW, although it was first announced in New York.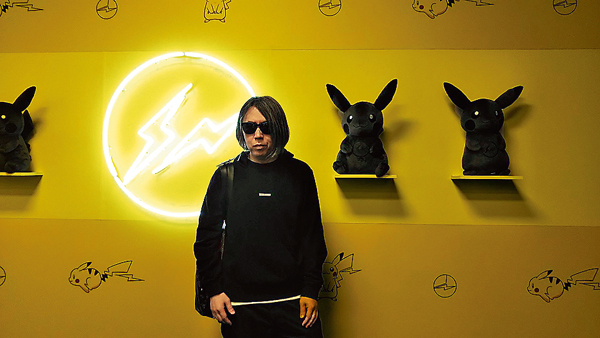 It designs and sells a range of t-shirts, parkers and miscellaneous items based on various concepts. The Project will also be launched in Asia, Europe and the US in 2019. (Photos available)
■ The HEAD YELLOW LABEL of the sports brand HEAD held a live skateboard performance at a pizza shop in Omotesando, where a half pipe skate ramp was set up in the shop's New York style open kitchen.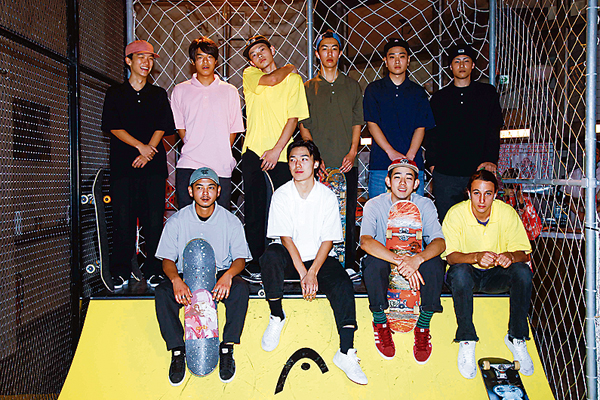 Male teenagers vigorously skated while wearing big-sized polo shirts in seven shades including the brand's concept color of yellow, as well as pink and monotone hues. YELLOW LABEL is designed by Masafumi Watanabe, the director of BEDWIN&THE HEARTBREAKERS. He comments, "similar to HEAD whose forte is sports gear, I want to develop polo shirts as functional wear in skating." (Photos available)